You may email questions or comments to CampusSafety@mcm.edu . Your comment will be shared with the appropriate campus department. If you have a question, please allow 72 hours for a response. 
Campus Updates 
Information on Johnson & Johnson Vaccine Statement from FDA and CDC, April 13, 2021.
McMurry University served as a vaccine site for Ballinger Memorial Hospital on April 7 where students, faculty and staff were able to receive the Johnson & Johnson vaccine. The FDA paused administering the Johnson & Johnson vaccine Tuesday, April 13. Here is the joint statement from the FDA and CDC with information if you have questions.
If you have any questions or concerns, please email us at CampusSafety@mcm.edu .
From the Office of the President
Dr. Sandra S. Harper
#ProtectTheNest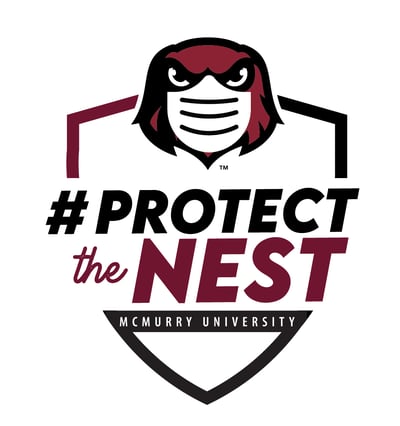 Previous Campus Updates
COVID-19 Updates